Why Choose Albers Law Office?

Prior to becoming an attorney, I was a paralegal for nearly 20 years, working mostly in the bankruptcy area of practice.  Over those years, I came to understand that deciding whether to file for bankruptcy can be a daunting process for the client. There is no need for you to navigate the complicated bankruptcy waters alone. I guide every one of my clients through every step of the process.  I spend approximately one hour with my clients during the intial consultation, where I explain the entire process to them and I evaluate their specific situation.  No two cases are alike, and I like to know everything upfront so I can provide you with the most accurate advice possible.

I also like to keep my fees reasonable.  You're having financial problems, so why would I charge fees that most clients can't afford, right?  This is why I also offer payment plans.  You can get immediate relief from your creditors without having paid me in full.    I am an advocate for you!

Choosing Which Chapter to File

Ohio offers two primary categories of bankruptcy to consumers: Chapter 7 bankruptcy   and Chapter 13 bankruptcy .  Chapter 7 is a short-term debt elimination process, lasting approximately 3 1/2 months.  Chapter 13 involves the creation of a repayment plan that lasts between three and five years.  In 2005, Congress passed new legislation that requires Chapter 7 filers to pass a means test.  With the new legislation came income limitations for Chapter 7 filers.  The means test is designed to determine whether the filer's income is low enough to qualify for a Chapter 7.  If the filer has disposable income, has significant assets that aren't protected under the Ohio exemption laws or needs to stop a foreclosure on a home they wish to keep, then Chapter 13 may be the better option.
Common Misconceptions About Bankruptcy

Common misconception #1:  The bankruptcy court will take all of my assets once the bankruptcy petition is filed.  This, in most cases, is simply not true.  Ohio provides several exemptions to filers to protect their assets.  For example, there is an exemption for your house, your car, your household goods, your firearms, jewelry, retirement accounts and many more.  This is why I spend several hours with my clients prior to filing the bankruptcy petition, so I can determine if the filer has any non-exempt assets.  If there are non-exempt assets, I will tell you prior to filing so you can decide whether to proceed or not.

Common misconception #2:  My credit will remain poor for 10 years after the filing of a bankruptcy.  Again, this is not always the case.  Many filers are able to rebuild credit within a couple of years after discharge by making timely payments on their secured debt and avoiding "bad" debts, such as cash advances and multiple credit cards.  

Common misconception #3:  Everyone will know you filed for bankruptcy.  Bankruptcy is public record.  However, most newspapers no longer report bankruptcy filings, so it is unlikely that anyone will know.  The only people that will know you filed are your creditors, attorneys representing your creditors, your bankruptcy attorney , and anyone you tell.

Common misconception #4:  My spouse has to file with me. The bankruptcy laws permit you to file together or separately.  However, if you live with your spouse and you are filing a single petition, your spouse's income may still have to be calculated into the means test to determine whether you qualify for bankruptcy.
What Are the Benefits of Filing a Bankruptcy?

There are a vast number of benefits that come along with a bankruptcy filing.  Regardless of the chapter, bankruptcy will stop creditor phone calls, wage garnishments, bank garnishments, foreclosures, repossessions and future creditor lawsuits.  In addition, if your credit is less than perfect, a bankruptcy could start you on the path to rebuilding and repairing your credit.  Most importantly, bankruptcy provides you with the opportunity to take control of your finances and start a fresh new chapter in your life towards building a positive future.  Peace of mind is, after all, priceless!
What Debts Are Non-Dischargeable in a Bankruptcy?

One of the key issues that bankruptcy filers often face is the distinction between dischargeable and non-dischargeable debts.  Examples of non-dischargeable debts are unpaid child support, alimony, debts resulting from personal injury awards or settlements, criminal restitution where drugs or alcohol was involved, income tax debts less than 3 years old and student loans.  A bankruptcy judge also has the discretion to deem other debts non-dischargeable in some circumstances, such as debts that were incurred because of fraud, and certain types of luxury purchases made by credit.
Bankruptcy is a complex process that only a knowledgeable attorney can help you through.  If you are considering filing a bankruptcy, I would be happy to sit down with you to talk about your situation.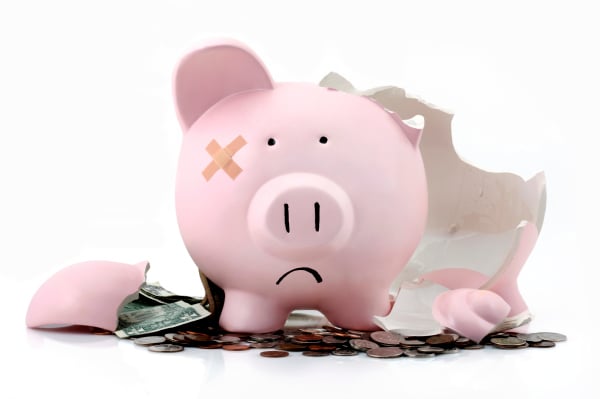 or

contact me via email by filling